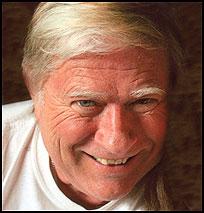 Alvin A. Blaisdell, 
Age 64 Of Eagan, MN Passed away Monday, June 30, 2014.
Preceded in death by mother Winnefred; father Donald; brothers, Dougal and Duane; and sister Sharon Larson.
Survived by his loving wife Connie; sons Ryan (Betsy), Sean (Katrina) , and Chris; grandchildren Cortney (John) Pallo, William (Julia) Blaisdell, and Rebecca Laverick; great-grandchildren Brylie Pallo, and Meadow Blaisdell; sisters Joyce (George) Thompson, Linda (Don) Sagerer, and Vivian Braby; brother Ronnie. Memorial Service 4:00 PM Monday, July 7 at J.S. Klecatsky and Sons,
1580 Century Point Eagan, MN, with gathering of family and friends one hour prior.
Memorials preferred to The Union Gospel Mission in St. Paul. 651-451-1551
If you would like to add a memory, condolence, video, picture or flowers or to sign the guest book: please click here: http://www.legacy.com/guestbooks/twincities/alvin-a-blaisdell-condolences/171576592