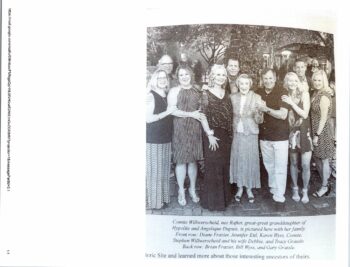 The MNHS had this picture of one pamphlets of Hypolite and Angelique gggranddaughters and family. Sharon Lennartson tribal Chair is also a gggranddaughter. We have followed in our native ways. Margaret Dupuis was their first child I come down from her. If anyone in this family would like to talk, please call the Mendota Tribal Office 651-452-4141 or 952-239-9969. Our email is mendotadakota@gmail.com website mendotadakota.com
You are all my cousins. We are related!!
May be we should due a family reunion get some stories, pictures, etc.
Mendota's Pow Wow or Wacipi is Sept 9-11-2022. You are all welcome!
There are many cousins in the Mendota Community. Come join us as lineal descendants. Fill out the application on our website.
Can't wait to hear from someone.
Pidamaya ye
Good Thunder Women
Sharon Lennartson Tribal Chairwoman