By Fred W. Wright Jr., Times Correspondent Thursday, April 17, 2014 11:29am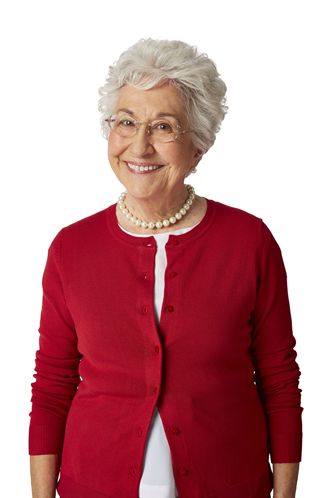 Marilyn Cisek has been a teacher. She has worked in real estate. She has even been a "hair model" on HSN.
Now at 78, the St. Petersburg resident has a new career: professional grandma.
Cisek was selected after a nationwide search for a spokes-grandma for Kozy Shack, a pudding company.
She was chosen from several hundred grandmotherly types who auditioned and interviewed for the role as the new face, voice and image of the Minnesota-based company.
Kozy Shack started as a small neighborhood deli in Arden Hills, Minn., near St. Paul. Cisek is a native of St. Paul. Just a coincidence, she says.
After Kozy Shack interviewed her in Orlando in February, she thought someone else had been picked. Then she got the phone call. She was on a plane the next day to Minneapolis where she spent a day of shooting videos and photos for Facebook and upcoming ads. A TV commercial is also planned.
"It was very exciting. It was a lot of fun," Cisek says. "I enjoyed every minute of it."
Why was she selected out of hundreds?
"They wanted an older person. Not an actress. Just somebody who would be a symbol of a grandma. I'm older. I have gray hair. I look like a grandma."
Cisek was already comfortable in front of a camera. For several years, she has been an occasional model for hair products at HSN, silently posing as the product was pitched. Her agent alerted her to the grandma auditions.
"They're doing a campaign now notifying people that the pudding is made of all natural ingredients like rice, eggs, milk, sugar," Cisek says.
"Who better to spread the word about real, wholesome pudding made right than grandma herself," says Andy Braunshausen, marketing director of the pudding company that has two plants in the United States and one in Ireland.
Fortunately, Cisek already has a head start on the grandma thing. She has four children and one grandson, 19. A widow, she still has the cookbook she received as a wedding gift 50 years ago.
Grandmotherisms roll naturally off her tongue: "Today, reading food labels is like reading a foreign language. Whole food is what our bodies enjoy."
Just what your own grandma used to say.
"Kozy Shack is hoping that if Marilyn Cisek, 78, tells you to buy the company's pudding, you'll do as Grandma says."
St. Pete woman is picked to pitch pudding company's product 04/17/14Â [Last modified: Friday, April 18, 2014 6:40pm]