Get them while they last!


CLICK TO ENLARGE
Jim Albrecht arranged to privately label our MMDC logo on bottled spring water. These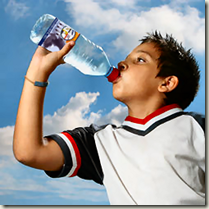 collector bottles will help teach the Dakota language. New Dakota words or phrases will appear every 25 cases. Jim will donate a portion of his profits back to the Community to support our Dakota language programs. For only $2.00 each you can get yours at the MMDC office. This is an easy way to help preserve our Dakota heritage and learn our language.
Tell your friends and relatives!
If you know someone who is interested in private labeling their own bottled water (companies, events, organizations, etc.) call George Crothers at 651-274-2250.
Tell him you were referred by MMDC and he will donate 50% of the net profit to MMDC.