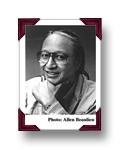 Indian Uprising is a one hour public and cultural affairs program concerned with sober and meaningful issues by, for and about Indigenous people.
(Indian Uprising on Sunday 7-8pm)
Program producer, Chris Spotted Eagle, is a long-time resident and activist in Minneapolis. He was a TV producer at Twin Cities Public Television. Spotted Eagle said, "regular programming about Indian issues on any radio station here in the Twin Cities was nonexistent. Indian Uprising is filling that historical gap."
About fifty-five thousand Indian people live in Minnesota with over half living in the Twin Cities. Ojibwe people are the largest group in the state with Dakotah being second. Other Native people from Nations throughout the U.S., including Alaska live here too.